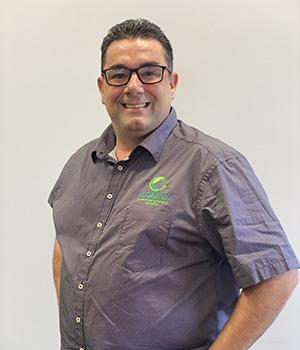 RODNEY PRESTIA
MANAGING PARTNER
Rodney has over 20 years' experience working in all facets of the horticultural industry, growing up working alongside his father and brother at the wholesale produce markets in Sydney, Rodney got a keen understanding of produce and dealing with growers.
He has owned and operated with is family, produce farms, wholesale and retail fruit and vegetable outlets in a career spanning over 20 years.
More recently Rodney held the position of Head of operations for one of the largest Strawberry growing enterprises in Australia, During this time Rodney was instrumental in increasing the turnover of the operation to in excess of 70M AUD, leading the operation of some 18 growers suppling strawberries to all the major Australian retail chains.
It was during this time that Rodney saw first hand the need for more effective management and training across all facets in the industry, in particularly in labour intensive cropping enterprises, Tasked with ensuring that compliance was adhered across all major grower suppliers, Rodney developed an in-depth knowledge of all facets of compliance, in particular Labor management. He implemented systems, policies and procedures to ensure that all compliance was being strictly adhered to, and Labour management and training was adhered to at the highest standard.
With a solution orientated approach and experience working on farms, Rodney takes great pride in assisting all farmers provide clarity out of complexity with regards to all horticultural compliance and labour Management.
We like to ensure the farmers can do what they do best and that is to farm fresh produce, all other facets of their business such as compliance and management we provide the necessary guidance and training to ensure their business is running in an ethical and compliant manner at all times.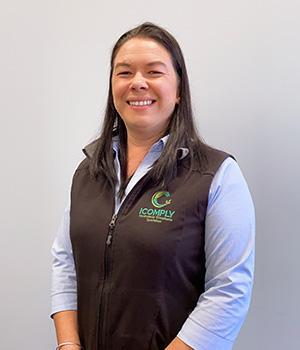 LISA JAMES
HEAD OF COMPLIANCE
With 20 years experience within the FMCG High risk Food Industry Lisa has established herself as a professional quality food safety specialist. With indepth knowledge of food safety systems, effective quality control procedures have lead to HACCP, Food safety and 3rd party accreditations at the highest level.
Quality Management and Compliance is one of Lisa's strengths, an area in which she prides myself on ensuring conformity within industries.
Lisa Holds the following accrediations
National Certificate in Quality Management
National Certificate in Quality Assurance
Certificate in Internal Auditing
HACCP 12624,12625 and 12626 certificates
HACCP refresher
Freshcare Food Safety certificate
Freshcare Supply Chain Certificate
Aus-Meat Officer In Charge
Aus-meat Beef Specification, Boning and Slaughter
Aus-Meat MSA
AAWCS Auditor training
Workplace Health and Safety Officer
Rehabilitation and Return to Work Co-ordinator
Senior First Aid
Certificate in Chemical Awareness and SafetyAnd is well adversed to assist all clients with all facets of compliance, Frescare, HAPRS, and SEDEX audit preparation and execution
Lisa's Role in I Comply is to ensure all farms are operating in an ethical and Compliant manner thus ensuring a certain level of protection for all our employees.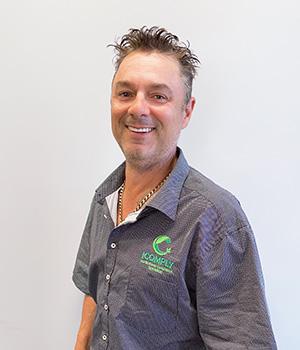 ROY A PRESTIA
HEAD OF LABOUR MANAGEMENT
Roy Prestia has a vast and varied experience in business management and finance. He was schooled at Sydney's Prestigious The King's School College in Sydney and after completing his tertiary education majoring in business and economics at the University of Technology Sydney.
Roy took up a roll running a large fruit and vegetable Import and export corporation, running and working closely with local farmers in establishing large growing areas of fresh produce for local supermarket chains and for the export market, successfully supplying fruit into Asia. With his experience in dealing with growers worldwide, Roy took the role as head of operations for I Comply, using his knowledge in training and management to help coach new employees through their initial phases of employment.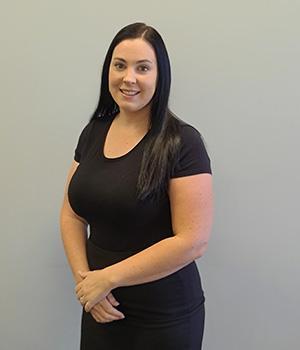 NATALIE EATON
OFFICE MANAGER
With a wealth of experience spanning over 10 years in all aspects of office administration natalie Joined the Team at I Comply as office Manager in January 2019.
Natalie has extensive experience in all facets of Labor Management having worked for one of the Largest Strawberry operations in Queensland. Natalie specializes in all aspects of Office administration, Payroll, and the day to day running of the I Comply team, as well as managing the recruitment team in the office and handling all payroll and staff enquiries over email.
Natalie is married with two children and in her spare time loves motorbike riding and outdoor adventures with her family.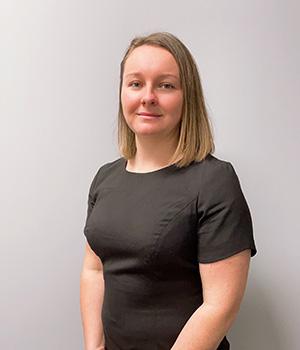 CARLY DANIELS
COMPLIANCE OFFICER
Carly Daniels has been in and around farms since her early childhood her family have owned and operated large Strawberry farms in sunshine coast region for over 30 years.
Carly has had experience in all facets of farm management both in the field and in the packing shed as well as working within her families berry marketing operations in Quality Assurance.
Carly joined to team of IComply as she was eager to continue to work in the industry which is obviously in her blood, she has a cheerful and solution oriented approach and loved engaging with our clients
Carlys role is to asset the head of compliance in ensuring that all clients are audit ready and getting new compliance policies and procedures implemented to our vast array of clients.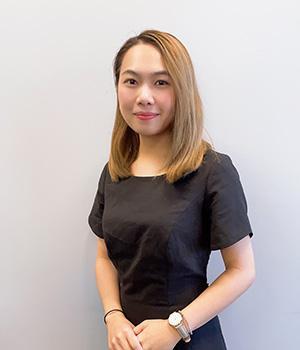 AUDERY LAM

PAYROLL OFFICER
Audrey graduated from the University of Monash with a Bachelor Degree in Business and Accounting. She also completed her Diploma in Interpreting (Mandarin – English). Andrey speaks fluent Cantonese, Mandarin and English.
Audrey is equipped with comprehensive knowledge in all areas of accounting including bookkeeping, account receivable, account payable amongst of other skills. She is also a "Master" in Excel and experienced with accounting software such as Xero and Myob.
Since joining our team in August 2020, Audrey has been in charge of weekly payroll, VEVO checks, invoicing, and data entry.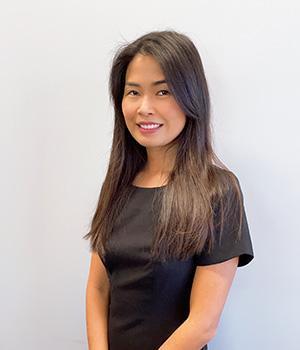 WEN DONGYING
LABOUR MANAGEMENT CONSULTANT
Wen Joined the team at I Comply as a placement consultant in August 2020 after conducting her own farm work on strawberry farms in the area.
Wen has extensive experience in a wide range of business both in Australia and Abroad having previously worked for four years in Consulate General of Mexico in Guangzhou china, as Spanish Interpreter in Visa Department.
As a trilingual speak being fluent in Chinese mandarin, Spanish and English, Wens ability to speak these languages is valuable to the team whom and enables her to communicate with workers whom Chinese and Spanish is there preferred language.
Wen is well travelled having also gained Two years working experience as freelancer English/Spanish interpreter, visiting wholesale markets and factories with clients in Beijing and Guangdong.
During her spare time Wen is a lover of the Outdoors and especially the great beaches that Queensland has to offer.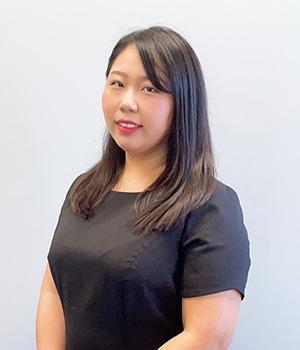 SHOHKO MURABAYASHI

LABOUR MANAGEMENT CONSULTANT
Shoko is a Placement Consultant for I Comply.
Shoko is from Japan; Shoko has done English and Korean language courses in her university back in Japan.
One of her dreams was to live overseas and travelled to many places before she came to Australia. Shoko decided to do her working holiday in Canada when she finished her university degree in history and language. One year of working in Canada, Shoko went back to Japan and started working. Shoko did not give up on her dream to live overseas, so decided to do working holiday in Australia.
Shoko started her working holiday with a strawberry farm managed by Rodney and Roy Prestia and finish her 88 days and was granted her 2nd year visa. One year later, September 2019, she was offered a job with I Comply as a placement consultant.
Shoko has been managing Japanese, Korean and other nationalities start there working holiday dreams.